Comprehensive Cold Chain Logistics Services Cold Chain Storage & Distribution Services
· Multi-temperature controlled storage and distribution
· Refrigerated and frozen transportation
· Less than truckload (LTL) transportation
· Cross-dock operations
· Food packaging services
· Food quality testing and consulting services
Cold Chain Storage & Distribution Services
Hengfu strategically deploys cold chain storage solutions in key cities across China, matching customers' needs with detailed services:

· Nation wide network connected by twelve distribution centres across China, located in Beijing, Shanghai, Guangzhou, Shenzhen, Wuhan, Chengdu, Qingdao, Kunming, Xi'an, Shenyang, Dalian and Changsha
· Strategic partnerships throughout China
· Superior, comprehensive distribution centres with synchronized storage, processing and distribution in multi-temperature controlled areas (frozen/chilled/constant/normal) designed to meet various customer requirements
· Storage area equipped with international standard shelves and pallets that maximize space utilization and ensure food safety and quality
· Access identification system and monitoring system that ensures warehouse safety and security
· Advanced WMS (Warehouse Management System) with visual temperature sensor system and highly efficient sorting systems that realize real-time track and trace
· 24/7, 365 daily operation by experienced and well trained staffs
· KPI management system ensures confidence, service quality, effective communication and continuous improvements
Storage Facilities
Our strategic solutions and professionalism place Hengfu above the competition!
Cross Docking Operation Cold Chain Transportation Service
Cross docking plays a key role in food cold chain logistics in ensuring that perishables remain fresh and safe. Hengfu Cross Docking allows for a "fast in, fast out" operation that minimizes the duration of food storage time and total logistics transaction time.
· Advanced electronic rolling shutters that seamlessly interface with suppliers' refrigerated and frozen vehicles, providing for orderly and efficient unloading and weighing
· "Fast in, fast out", minimized food storage and total logistics transaction time, guaranteed to ensure food freshness and safety
· Large batch in, small batch out processing in serving customized order requests
· Ability to realize and deploy "just-in-time" inventory strategies that optimize inventory control for customers while reducing waste
· Integrated temperature control, complete process monitoring and quality inspection that ensures food freshness and safety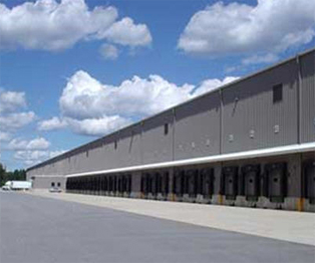 Hengfu provides Cross Docking efficiency that are second to none!
Cold Chain Transportation Service
A combination of Hengfu-owned and outsourced vehicles ensures the smooth operation of our delivery service. Some 50% the vehicles we deploy are owned by Hengfu, while additional vehicles come from highly qualified subcontractors who are evaluated and trained to our exacting standards. All in-transit vehicles Hengfu deploys are equipped with e-seals.
· Advanced refrigerated and frozen vehicles delivering door-to-door service
· Less than truckload (LTL), full container load (FCL) and dedicated vehicles that offer integrated temperature controlled transportation services
· Front to back end long and short distance temperature controlled transportation, including Last Kilometre Logistics (LKM) service
· Advanced TMS (Transportation Management System) that enables both real-time location and temperature tracking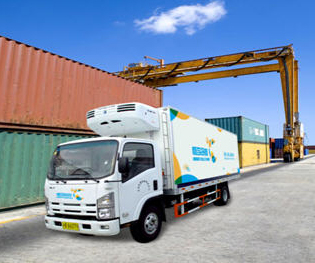 Hengfu builds dependable transportation links from region to region nationwide!
Value-added Cold Chain Service
Food Packaging Technology
Food packaging technology is vital to food quality assurance.
In accordance with various requirements pertaining to both food packaging material and technology, we co-operate with our partners in offering customers outstanding food packaging services.
· Advanced preservation packaging technology that assures standard food packaging and quality
· A variety of high quality food packaging materials and standard logistics packing materials at competitive prices
· Waste recycling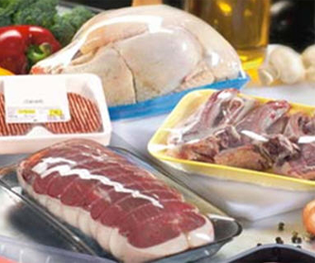 Food Quality Testing and Consulting Services Value-added Cold Chain Service
In close co-operation with our partner, Silliker, Hengfu offers a range of different testing services to our customers. An American multinational, Silliker is the word's leading internationally accredited provider of food safety testing and consultation with more than 45 lab locations in 15 countries worldwide. All Silliker laboratories meet or exceed ISO 17025 qualification.
· One stop service for consulting, testing, auditing, research and training solutions
· Expert consultation to help identify operational problems, anticipating areas of concern and seeking innovative solutions adapted to particular customer requirements
· Safeguarding for the value of individual brands and helping reduce the risks of financial loss for food manufacturers, retailers and food service companies
· "Know-how" consultation in scientific, regulatory and technical issues, enabling companies to guarantee the safety, quality and nutritional value of the foods they produce, distribute or serve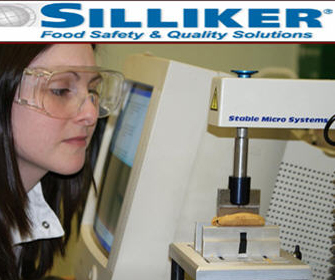 For more about Silliker, please visit www.silliker.com